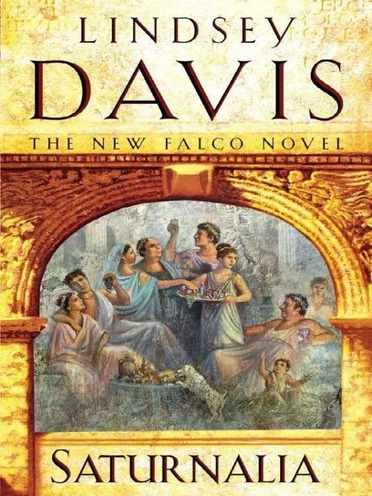 Author: Lindsey Davis
Publisher: Century
Pages: 284
Series: Marcus Didius Falco (18)
ISBN: 9781846050343
Genre: Fiction
Format: Hardcover
I have just finished reading this today. I'm glad to say that this was a return to form. I don't envy someone who writes a series of books about a character.It must be really hard to keep the quality consistently good.
Ms Davis has managed to regain her muse with this outing. Falco, Helena and Petro have returned after a slight fall in quality recently. Having said that the quality was still better than that found in the majority of books you'd read.
So its the feast of Saturnalia, a pagan festivallike Christmas. Veleda, a German priestess from an earlier work, has been brought to Rome as a prisioner but has, somehow managed to escape custody.
Falco is hired by the Roman authorities to find her and bring her back so that she can face her day in the General's Ovation. This causes problems as the chief spy, Anacrites,is also on her case. Falco also has until to the endof Saturnalia to complete his task. In addition there has been a murder at the house in which she was confined and suspicion points to her culpability in the crime.
We follow Falco, Helena and Petro as they try to solve both cases, deal with family problems that tie-in to the case and receive some news that Falco was not expecting to hear.
It has been a additional 7 month wait for this book, they're usually released on 1st June, but well worth it. If you've read the others then buy this. If you haven't then this is still a good starting point.