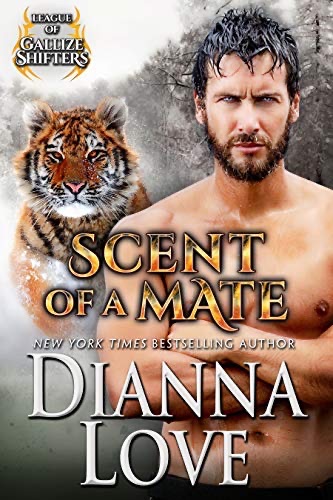 Scent Of A Mate: League Of Gallize Shifters
Author: Love Dianna
Pages: 282
Series: League of Gallize Shifters(#4/5)
Genre: Paranormal fiction
Format: Audible Audiobook
New York Times Bestseller Dianna Love's League of Gallize Shifters are back with a wild ride and sizzling romance in Scent Of A Mate.
Gan never wanted to be a shifter and now he's got a monster Siberian Tiger inside of him. He's spent his whole life as a prisoner. This is no different. The minute he convinces the happens, Gan plans to vanish and live in a wilderness, leaving shifters behind forever, because he'll have control of the crazy tiger. He gets his chance at freedom by hiding the fact that his animal is still insane. All he has to do is keep his tiger buttoned down long enough to observe on a mission and pay back a debt he owes to a sexy cougar shifter. That might have worked perfectly if Gan's heart hadn't fallen victim to the female running the mission … and if his tiger hadn't busted loose.
As a cougar shifter, Scarlett spends most of her days rescuing female shifters from predators. She has no intention of calling in the marker Gan owes her until she needs a rogue to help her save an innocent from powerful people she's avoided her whole life. Unlike the other Gallize, an angry Gan has no problem breaking a few rules, and she's seen the true man inside who will protect a vulnerable innocent. She had a sound plan, one that would cost only her if things went bad, until that crazy tiger shifter destroyed any hope of walking away from him. When Gan and Scarlett face impossible odds, each of them must put the one thing they hold most dear on the line to protect the other.
Every story is stand alone.