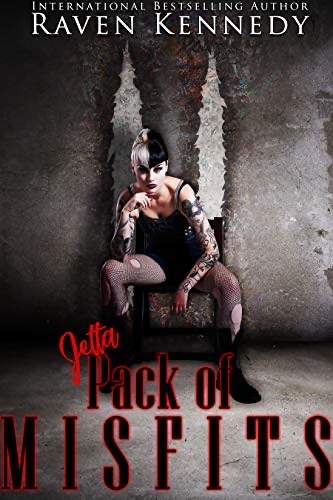 Jetta (Pack of Misfits Book 3)
Author: Kennedy Raven
Pages: 488
Series: Pack of Misfits(#3/3)
Genre: Paranormal fiction
Format: Audible Audiobook
I'm kind of a bitch, but you would be too if you had my life.
I was taken as a baby and trained to become an elite member of Troupe Delirium. My time with them is as permanent as the damn collar on my neck. Until Heathcliff helps me escape.
I have nothing but the clothes on my back and the good sense to get as far away as I can. But then I stumble into someone else's territory and get snagged by a shifter-happy cop who brings me to a pack.
Pack Aberrant. The only shifter pack in the world that would actually be willing to help me. Before I know it, I'm getting attached to an enforcer and I'm fighting for these misfits who somehow thawed my heart.
But I know better. My old master is coming for me, and Heathcliff...I can't ever really move on without Heathcliff. I guess I won't really need to, though. There's no way I'm making it out of this alive.
Author's Note: This is book 3 in the Pack of Misfits series. Every story is a stand-alone, but it is best if you start with Addie's book. Expect a take-no-shit female, humor, heat, and plenty of action. This one is a wild ride.