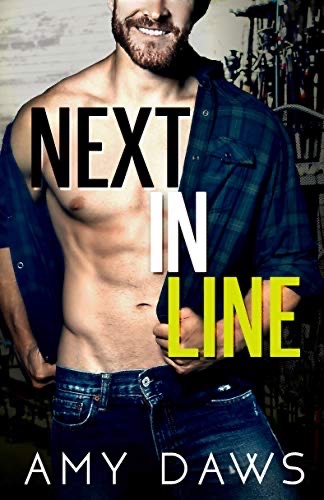 Next In Line (Wait With Me Book 2)
Author: Daws Amy
Language: English
Pages: 344
Series: Wait With Me(#2/3)
Genre: Romance
Format: Ebook Amazon & Audible Book
What happens when the cute mountain man you made out with in an ice fishing shack turns out to be your brother's best friend?
A whole lot of awkward, that's what.
Maggie's mind is reeling when she discovers the guy she became tangled up with at Marv's Bait & Tackle isn't a stranger like she thought, but her brother's closest friend and sort-of boss.
It'd be best to walk away and never speak of this incident again, but there's one snag: Sam and Maggie's chemistry is hot enough to melt ice and Sam's passion for life might be just what Maggie needs to heal her broken heart.
However, keeping their carefree arrangement a secret is far more difficult than either expected--especially when one of them decides they want this arrangement to be more than just a catch and release.