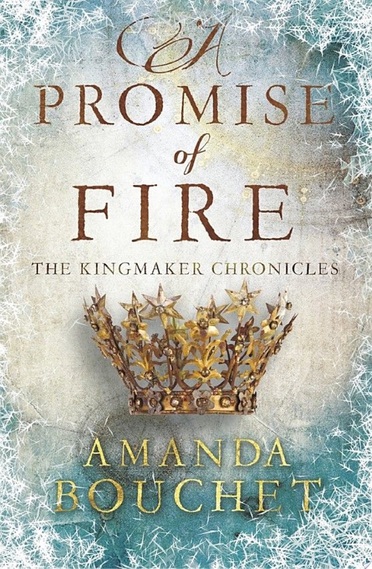 Author: Bouchet Amanda
Publisher: Hachette UK
Pages: 448
Series: The Kingmaker(#1)
ISBN: 9780349412535
Genre: Fantasy, Fiction, Romance
Format: Ebook Amazon & Audible Book
"Kingmaker. Soothsayer. Warrior. Mage." Kingdoms would rise and fall for her . . . if she is ever found
In the icy North, where magic is might, an all-powerful elite ruthlessly guided by a glacial Queen have grown to dominate the world. Now rebellion is stirring in the rough, magic-poor South, where for the first time in memory a warlord has succeeded in uniting the tribal nations.
Stuck in the middle is Cat - circus performer and soothsayer - safely hidden behind heavy make-up, bright colours and the harmless illusion of the circus. Until someone suspects she's more than she seems . . .
Captured by the Southern warlord Griffin, Cat's careful camouflage is wearing thin. For how long can - or should - she conceal the true extent of her power? Faced with dragons, homicidal mages, rival Gods and the traitorous longings of her own heart, she must decide: is it time to claim her destiny and fight?
An award-winning fantasy debut with an unforgettable heroine, set against a luminous world on the brink of battle, perfect for fans of Ilona Andrews, Laini Taylor or Victoria Aveyard.
__________________
Discover why readers everywhere are enchanted by Amanda Bouchet . . .
"'A Promise of Fire" made me laugh out loud more than once' Thea Harrison, New York Times bestselling author of the "Elder Races" series
'Absolutely fabulous. I didn't want to put it down. Amanda Bouchet is now on my auto-buy list! I highly recommend her books to my readers and to anyone looking for a great blend of fantasy and romance' C.L. Wilson", New York Times "and "USA Today "bestselling author of "The Winter King"
'Give this to your "Game of Thrones" fans' "Booklist STARRED Review for A Promise of Fire"
'A sexy, emotional romance' "The Washington Post"
'I want more of these characters and I want more of this world. I cannot remember the last time I wanted to both savour and devour a book . . . Bouchet's writing is so engaging and magical' "SmartBitchesTrashyBooks"