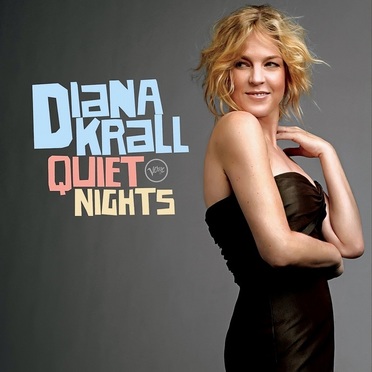 Diana Krall
Label: Verve Records
Duration: 54:58
Genre: Jazz, Bossa nova, Vocal jazz
The album marks Krall's first work with arranger Claus Ogerman since 2002's Live in Paris, and her first studio work with Ogerman since 2001's The Look of Love.
The album's title comes from the English-language title of the bossa nova standard "Corcovado", written by Antonio Carlos Jobim and first made popular in the early 1960s. The title track is one of three selections written or co-written by Jobim. Krall had previously included the Jobim-written "How Insensitive" ("Insensatez") on her 2006 release From This Moment On, and performed Jobim's "The Boy from Ipanema" with Rosemary Clooney on Clooney's 2000 album Brazil.
The album debuted at number three and peaked at number two on the Canadian Albums Chart. It debuted at number three on the U.S. Billboard 200, with 104,000 units sold in its opening week and the album debuted at number one on the Billboard Jazz Albums, making it Krall's sixth consecutive number-one album, being the only singer who has done this in the chart.
---
Track
Artist
Duration
Where or When
4:10
Too Marvelous For Words
4:05
I've Grown Accustomed To Your Face
4:48
The Boy From Ipanema
4:54
Walk on by
5:03
You're My Thrill
5:47
Este Seu Olhar
2:46
So Nice
3:52
Quiet Nights
4:45
Guess I'll Hang My Tears Out to Dry
4:59
How can you mend a broken heart
4:30
Every Time We Say Goodbye
5:19
Original Release: 2009-03-31
Composer: Various Composers
Arranged By: Claus Ogerman
Producer: Diana Krall, Tommy LiPuma
UPC: 602517931107, 602517963528, 602527049359