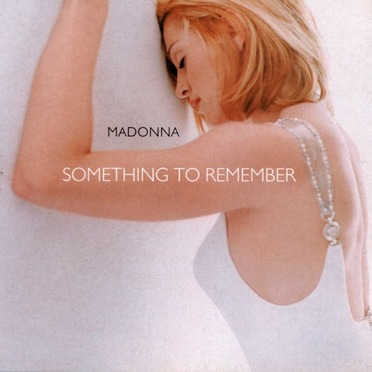 something to remember
(1995)
Madonna
Label: Sire
Duration: 1:11:05
Genre: Pop
This is the Floral Design Edition with a flower as back insert. For the later pressing with a photo of Madonna in a Versace outfit on back insert see [r=1267860].
© 1995 Sire Records Company.
℗ 1984, 1986, 1989, 1990, 1992, 1994, 1995 Sire Records Company. ℗ 1985 Warner Bros. Inc. ℗ 1995 Motown Records Company.
Made in Germany.
Track 10 contains a sample of "Down Here On The Ground", performed by [url=http://www.discogs.com/artist/Grant+Green]Grant Green[/url].
Some copies stickered with: 'MADONNA'S GREATEST BALLAD HITS plus the brand new songs "You'll See", "I Want You" and "One More Chance" 9362-46100-2'.
---
| Track | Duration |
| --- | --- |
| I Want You | 6:24 |
| I'll Remember | 4:23 |
| Take A Bow | 5:22 |
| You'll See | 4:41 |
| Crazy For You | 4:04 |
| This Used To Be My Playground | 5:10 |
| Live To Tell | 5:52 |
| Love Don't Live Here Anymore | 4:54 |
| Something To Remember | 5:04 |
| Forbidden Love | 4:09 |
| One More chance | 4:28 |
| Rain | 5:29 |
| Oh Father | 5:00 |
| I Want You (Orchestral) | 6:04 |
Original Release: 1990-01-01
UPC: 93624610021