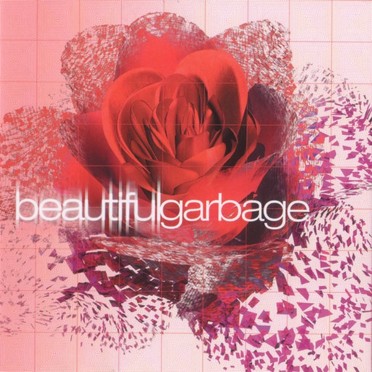 Garbage
Label: Mushroom records UK ltd.
Duration: 52:52
Genre: Reggae
Bass - Daniel Shulman
Drums - Matt Chamberlain (tracks: 3, 5)
Engineer - Billy Bush
Mastered By - Scott Hull (2)
Written-By, Producer - Garbage
Notes:
Special edition packaging, card sleeve folds up in to the shape of a rose, this slides into the plastic case. The card sleeve has a hexagonal shaped booklet which folds out to display the lyrics from the album along with the usual thank you messages.
Contains enhanced section - "beautifulgarbage mixer", runs on both PC and Mac. The CD is held in by a white foam stopper.
---
| Track | Duration |
| --- | --- |
| Shut Your Mouth | 3:25 |
| Androgyny | 3:09 |
| Can't Cry These Tears | 4:16 |
| Til The Day I Die | 3:27 |
| Cup of coffee | 4:31 |
| Silence is golden | 3:49 |
| Cherry lips (go baby go!) | 3:12 |
| Breaking up the girl | 3:33 |
| Drive you home | 3:58 |
| Parade | 4:06 |
| Nobody loves you | 5:07 |
| So like a rose | 6:17 |
| Untouchable | 4:02 |
Original Release: 2001-01-01
UPC: 5034644009520, 5034644009506, 606949311520